Timmy Awards: 2004 Honorable Mentions
Ah, the Honorable Mentions. If I had a Top 33 list, you'd be looking at the bottom eight entries. Here are the ones that almost made the cut, but alas, get only a nod in their general direction to show for it.
I'll even put these in order for you, from the furthest to crack the Top 25 on down to the nearest.
I'm leaving out the "Try Instead" that I had in Not Quite The Timmys, as these are certainly all worth a listen.
The Dears- No Cities Left
Style: Morrissey and other British influences meet in an album which compares the end of a relationship to the end of the world.
Fatal Flaw: A little too depressing.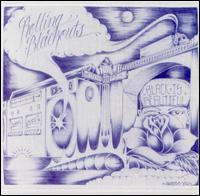 Rolling Blackouts- Black Is Beautiful
Style: Sloppy, Stones-y Rock with a capital R.
Fatal Flaw: Sometimes a bit too sloppy, not always memorable.

Goldie Lookin' Chain- Greatest Hits
Style: Adidas-wearin' joke-rappers from, you guessed it, Wales.
Fatal Flaw: Works like a comedy album- once you've heard the jokes a few times, you don't have the desire to hear it again right away, or maybe ever...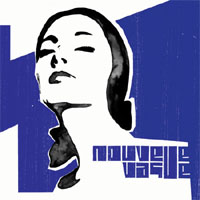 Nouvelle Vague- Nouvelle Vague
Style: Bossa Nova versions of punk and new wave classics
Fatal Flaw: It's good at what it is, but I can't say I'm often in a bossa nova mood.
Bjork- Medulla
Style: Very out there a capella
Fatal Flaw: More interesting and artsy than something I'd put on every day.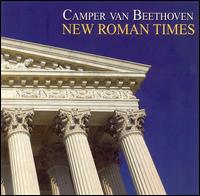 Camper Van Beethoven- New Roman Times
Style: Crafty college rockers return after 12 years with a political concept album
Fatal Flaw: They have other albums are much better than this.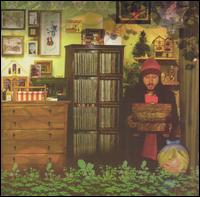 Badly Drawn Boy- One Plus One Is One
Style: Folksy alternative singer songwriter
Fatal Flaw: Almost as much flute as a Jethro Tull album.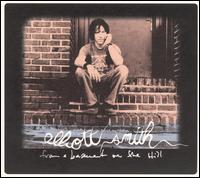 Elliott Smith- From A Basement On A Hill
Style: Alternative singer-songwriter's posthumous release
Fatal Flaw: Depressing to listen to, both in the content of the songs and the end of his life...
Next Up: The 2004 Timmys!